The Workshops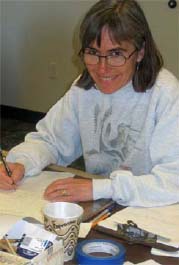 Layout & Design 4 Calligraphers
with Ann Franke, Missoula This class will cover how to create interesting pieces of artwork using letters as the primary design element. The class will be cover the following two areas: 1) Basic considerations of layout & design — Ways to create contrast in your piece — Placement of text on the page — Use of white space, line spacing, color 2) Working Process to create a finished piece –Thumbnail sketches, Rough layouts –Lettering the final piece LEVEL: All SUPPLIES: Graph practice pad, Canson Pro Marker layout paper or similar, Arches text wove paper – 1/4 sheet, ink or gouache, a variety of pen nibs sizes, Pencil, Ruler, Eraser, Triangle, T-square, Scissors, Repositionable/painters tape, Scotch tape, Slant board with "square' sides for using T-square (you can work flat if you'd like), quote or text: 10-20 words
Ann has been joyfully teaching calligraphy for 6 years through Missoula County Adult Ed, private classes and Missoula Calligrapher's Guild Workshops. She includes layout and design in every lettering class she teaches! Ann also does commission and her calligraphy and handmade books are available at The Artists's Shop in Missoula.
Pysanky Egg Painting
with JoLee Hawkins, Helena
Learn the art of painting on eggs using beeswax and Kistka tools to create beautifully decorated eggs! Yes, you can write calligraphy on them too. Also known as Ukrainian Easter Eggs, this art has been
handed down through generations. Pysanky is a wax relief process for the design, followed by layers of dyeing. When waxing and dyeing are complete, the egg is blown, the wax is melted and wiped, and then the egg is varnished.
All supplies provided. Materials fee: $5
JoLee has been a Big Sky Scribe member since probably about 1802 and has been creating Pysanky eggs since her Ukranian grandmother taught her in the old country …  back before she ran her first "Boston Marathon this spring! She is also a talented lefty calligrapher.
Level: ALL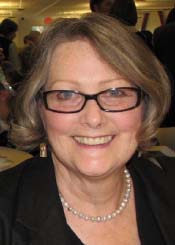 Relief Printing for Calligraphy
with Marion Lavery, Missoula
We will explore the process of relief prints and design ideas for our quotes, then carve a 2.5" square plastic eraser block for the design. We will learn standard relief printing techniques  employing a brayer and barren with water soluble block printing inks on various papers. As time allows, we'll then add some calligraphy for a finished piece. Materials: $10.00 ( If you have your own linocut tools subtract $4.00)
Bring a short quote and favorite calligraphy tools.
Level: ALL
Marion has a BA in Applied Arts from Penn State and has been commercially involved in graphic design, painting/collage and calligraphy for over 40 years. She has taught book arts classes at the MAM and Holter Museum, and has been published twice in Bound & Lettered and is an active member in Missoula Calligrapher's Guild. Marion is always prepared, and inspiring!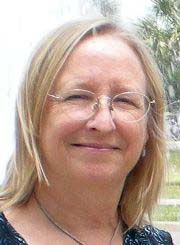 Image Editing in Photoshop
with Beth Lee, Bozeman
Photoshop is a huge image editing program, with so many capabilities that it can be hard to know where to start learning. At the end of this half-day workshop, you'll have enough knowledge to be able to continue educating yourself. I'll focus (no pun intended) on the tools and techniques I use most to adjust images of my artwork. These will include:
An overview of the tools and the workspace.
Cropping and resizing images.
Image adjustment tools – and a guide to the image histogram.
Selection tools – how to choose and use them.
Layers – the basics, plus how to use them for non-destructive editing.
 Required equipment: laptop computer loaded with either Photoshop CS5 or Photoshop Elements 10. You may bring older versions, but be aware that some tools may not exist in your version. You can download a 30-day free trial of Photoshop here: http://www.adobe.com/cfusion/tdrc/index.cfm?product=photoshop
Everything that will be covered is available both in Photoshop and in Photoshop Elements, with a few relatively minor exceptions. Can't decide which software you want? Here's an article discussing the differences between Photoshop CS5 and Photoshop Elements 10: http://photo-editing-software-review.toptenreviews.com/photoshop-elements-and-photoshop-cs3-comparison.html
Level: No Photoshop experience needed; intermediate-to-comfortable on computer
Beth is a calligrapher, web designer, and pianist in Bozeman. When she went back to school for a fine arts degree in graphic design a few years ago, she discovered the wonders of software for digital images, print production and animation. Software is no substitute for paint, paper and pen; on the other hand, the "undo" button is a fine thing.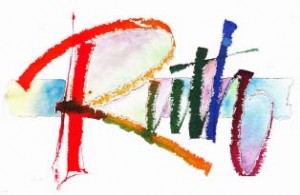 Ruling Writer
with Ruth McDonald-Gates, Great Falls
Participants will explore the use of ruling pens to create fun, colorful writing. The adjustability of the stroke widths and the opportunity for use with color, especially watercolor, make this a unique tool where the results can be as semi-controlled as you desire… or as accidental as happens! You will end up with some great dynamic words as a basis for a more finished piece, or for bookmarks or envelopes.
Level: Beginner- Intermediate
Ruth has actually been a "ruling rider" for many years and brings that expertise to her calligraphy, as well as to her horses. Her background in calligraphy includes many years producing pieces for her "Ruth Joy" line, designing private commissions and teaching. Her enthusiasm for the creative process will inspire you.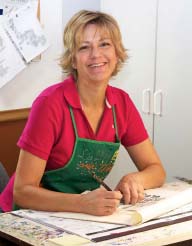 Lombardic Capitals
with Deb Parsons Menke, Helena
Get a taste of creating decorative "old world" capitals! (Deb was recently able to attend a workshop on Lombardic Caps with internationally known instructor, Harvest Crittenden at the Calligraphy Northwest Conference.) We will review the delights of this drawn letterform and the painting techniques. We will try
some tips and tricks to modernize the beautiful and historic Lombardic capitals.
LEVEL: All – though some background with caps and/or drawing helpful
SUPPLIES: •ArchesHP paper 140lb – several 5"x7" pieces • Gouache- 3 primary colors, black, white • 2 Fine #00 point brushes •Mixing brushes •palette •waterproof black ink or Pigma Pen •Pointed nib and holder or same Pigma Pen • HB pencil • Ruler
Optional : colored pencils, watercolor pencils, gel pens
Deb is a graphic designer/calligrapher and instructor. She magically creates greeting cards, calendars, and commissioned art. Deb has sprinkler her pixie dust on many age groups over the years and currently teaches calligraphy at the Holter Museum. She'll bring out the best in you! Deb also happens to be the current president of Big Sky  Scribes.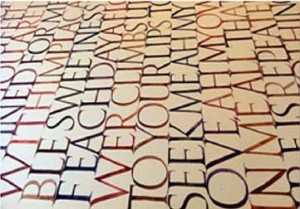 Flat Brush Roman Caps
with Amity Parks, Missoula
In this half-day class we will practice the fundamental brush strokes, stroke order, and letterforms for a formal Trajan Capital alphabet.  Working with a flat brush and gouache, we will work our way through the
alphabet, in hopes of sending you home with a foundation to continue practicing this very difficult but beautiful brush lettering technique.
Level: Some experience with Roman Caps is recommended.
SUPPLIES:
Flat watercolor brushes -1/2″ and 1/4″, plus bring what you have. The Winsor Newton series 995 are popular, but pricey, so the Simply Simmons Flat Shaders are a good alternative. • 2-3 colors of gouache • flat dish or palette • water container • ruler • pencil • slant/drawing board • graph practice pad, layout bond or 11×17 copy paper to practice on, (quite a few sheets, we'll work large)
Optional: • couple of pieces of nicer paper, Fabriano, Arches, Canson, whatever you have, about the same size. (1/4 sheet size)
Amity has been a member of the Big Sky Scribes for over 20 years. She has taken many classes and workshops from the heroes of the calligraphy world, and occasionally teaches for the Missoula Calligraphers Guild. Her current work focuses on the combination of text and images using mixed media techniques. She recently exhibited her work in her first solo calligraphy show at the Missoula Artists Shop in Missoula.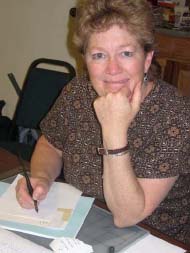 Terrific Tyvek
with Becky Smith
Participants will use inks and pastels to color Tyvek – yes, that strong fiber paper used to wrap the exterior of new building construction! The results are fun and surprising. We will then use these pages to create several small book structures.
Level: ALL
Becky is a well-loved past-president of the Missoula Calligraphers Guild. She is a talented calligrapher who has given numerous workshop presentations and continues to expand her knowledge taking classes with renowned international instructors. Her energy is infectious.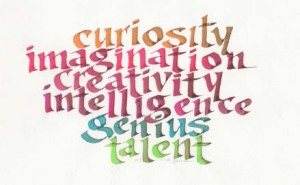 Bone Lettering
with Mary Alice Spenser
Bone Lettering is a fun "twist" on Roman. It is a fun, manipulated hand that is great for writing short quotes or headlines.  Bone is usually done with a ¼" or ½" wide nib such as Coit, Automatic, or that wide Parallel Pen you have yet to play with! We will also learn a bit about the care and cleaning of Parallel Pens.
Level:     Beginner-Intermediate
Mary Alice has been studying calligraphy since 1983. It was love at first use when she got her 6.0 parallel pen. She uses it almost daily, if only to doodle bone letters. Mary Alice gives great detailed instructions and you'll enjoy her wit!